History
In 1941 Clifford Wagner set out on a new business venture—trucking in northern Minnesota. Through the following decades, his son Dennis Wagner built upon that success, expanding the operations into forestry in 1974 and growing the size of the company in other construction areas as well. Presently, in our third generation of family ownership, Wagner Construction, Inc. is a known leader in the civil construction and forestry industries. The company has also established several aggregate and rock quarries, and ready‐mix locations throughout Minnesota.
The current company president, Kalan Wagner, has built upon the hard work, experience and relationships that his grandfather and father developed over the years, and is now leading the company through established and new market opportunities. With a strong pride in our past, Wagner Construction, Inc. is poised to deliver projects for a variety of businesses, now and into the future.
Leadership and Teams
The solid foundation of Wagner Construction, Inc. is built from decades of experience and integrity. The teams we have in place are versatile and accountable, ensuring strong client relationships and a well‐ established reputation for excellence.
In the growing construction world, we have learned through years of experience the ability to be resourceful, saving owners' money, not sacrificing on quality. Working with top firms in the industry, our management and crafts‐people have an average of 15 years of experience in their trades and the pride and responsibility in their work is reflected in our finished projects.
At the core of the company's success is our people. Putting the right people in place, with the appropriate experience at all levels, and combining them with the heavy equipment and tools required for each and every job, is what has allowed Wagner to thrive through the years. As a growing company, Wagner has focused on developing processes and controls to provide consistency through all projects from project management to construction.
Commitment and Accomplishments
Wagner Construction, Inc. has proven that we can excel in providing owners with an end product that will meet or exceed their expectations. We commit to conduct business with our clients with the highest levels of integrity and honesty. We instill in our team a collective commitment to quality, and always strive to put safety at the forefront of every project we undertake. Our hard work and credentials have been recognized by the American Public Works Association for completing the Grand Forks Water Distribution System, and for Improvements and the Public Works Project of the Year for Disaster or Emergency Construction/Repair for more than $10 Million.
We have also been recognized with the "Merit Award for Construction Excellence" for the State of Minnesota Department of Transportation, and we were featured on the front page of Reed Construction Data's Rocky Mountain Construction publication for the City of Lake Havasu's $463 million project. Wagner Construction, Inc. is a member of the Associated General Contractors of America and received 2 Gold Awards from the City of Minot recognizing our work on the Minot Water Treatment Plant Flood Mitigation Project and the Downtown Infrastructure Improvements Project.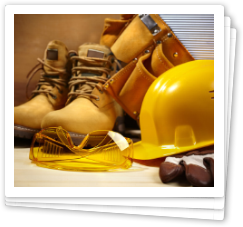 Project Gallery
Browse our online gallery
& see us in action!
View Photos ›