In all of its operations, WAGNER CONSTRUCTION INC. is guided by an established accident prevention policy. This policy is based on a sincere desire to eliminate personal injuries, occupational illnesses, damage to equipment or property and control of environmental impacts. This policy was also established to protect those of the general public who may be in contact with or affected by the company's activities.
All members of management and supervision are charged with the responsibility of preventing incidents or conditions that might lead to occupational injuries, illnesses or environmental impact. While the ultimate success of the ES&H program depends upon the full cooperation of each individual employee, it is management's responsibility to provide a safe environment in which to work. It is also management's responsibility to see that ES&H policies and procedures are adequate and enforced and to see that effective training and educational programs are employed to the best advantage.
Safety is never to be sacrificed for production. It must be considered an integral part of quality control, cost reduction and job efficiency. Every supervisor will be held accountable for the safety performance demonstrated by employees under his/her supervision.
A good ES&H program reflects the quality of management, supervision and the worker. It also serves to promote business, thereby contributing to the continuing growth and success of the Company.
Our policy is to accomplish work in the safest possible manner, consistent with good work practices. Our goal is 100% incident and injury free on every project. Management and employees at every level are charged with the task of role modeling and creating an environment where achieving this goal is not only possible, but likely.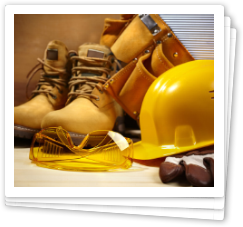 Project Gallery
Browse our online gallery
& see us in action!
View Photos ›